Upcoming Events
Summer Holiday Programme - Upcycle In Plastic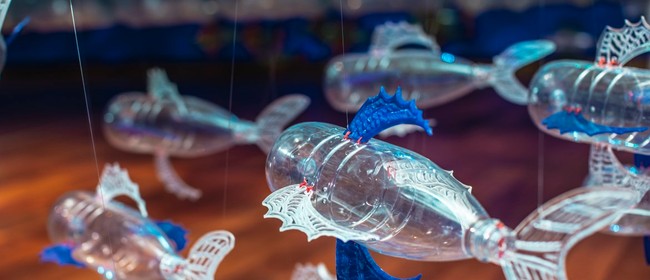 Summer holiday fun at the MTG - Upcycle in plastic (Age 5 - 12)

Visit the George Nuku: Bottled Ocean 2118 exhibition to see how he uses recycled plastic to make his artwork. Get inspired and make your own undersea creature and bird feeder to take home with you.

Please bring 2 x recycled, clear (and clean) plastic fizzy bottles with you. Large coke bottles are ideal, no milk bottles.

Cost: $15.00*
*Plus booking fee, please note that there will be an additional charge added for credit card payments
Age: 5 - 12
Limit: 12 children

Bookings are essential as spaces are limited. Please book early to make sure you don't miss out.
When
Wednesday 30 January, 10:00am to 12:00pm
Cost
Where
MTG Hawke's Bay, Napier, Hawke's Bay / Gisborne
1 Tennyson St, Napier, Hawke's Bay / Gisborne

MTG Hawke's Bay is one of Napier City Council's great facilities/services. There are many more...
Enquiry or Feedback
If you have any questions, problems or feedback for MTG Hawke's Bay please let us know about it.
Follow MTG Hawke's Bay on facebook...
Our latest posts...