Upcoming Events
Summer Cycling Carnival - The Cycle Chic Film Tour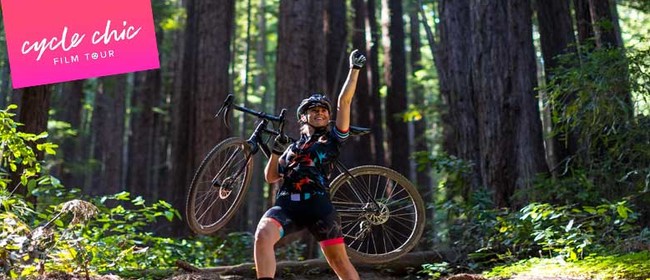 Prepare to be inspired! The Cycle Chic Film Tour showcases a captivating selection of short cycling films to inspire, encourage and celebrate women who love to bike.

Emerging and established independent film-makers form the collection with eleven super feisty, cheerful, empowering films that has something for every cyclist.

The cinematic adventure includes a magical journey of colour and creativity by an artistic mountain biker in Canada; a New Zealander who believes in the power of bikes, and how a bicycle can be so much more than just a set of wheels; the heart-warming Mama Agatha, about a 'community mother' who runs a bicycle training program for migrant and refugee women in Amsterdam; an enthralling film from big-city America about two 'bad-ass BMXers' (in their own words); and Moksha, a moving documentary that highlights three Nepali women who have dedicated themselves to spreading the joy of mountain biking to women across the Himalayas.

Grab your mates, grab your tickets, go on… and come along for the ride!

Door sales available from 7pm on film night.
Phone: 021 748 441
When
Cost
Where
MTG Century Theatre, Napier, Hawke's Bay / Gisborne
9 Herschell Street, Napier, Hawke's Bay / Gisborne

MTG Hawke's Bay is one of Napier City Council's great facilities/services. There are many more...
Enquiry or Feedback
If you have any questions, problems or feedback for MTG Hawke's Bay please let us know about it.
Follow MTG Hawke's Bay on facebook...
Our latest posts...