Century Theatre Events
The Century Theatre, built in 1977 as a concert chamber to commemorate Napier's first century as a city, is the setting for the museum's performing arts, film and talks programme. The Theatre bar opens one hour before every show and sells a range of confectionary, alcohol and non-alcohol beverages. Click here for information on how to find us, parking and disability access.
Lacy & Racy: Lingerie & Boudoir Wear of The 1920's & 30's
Free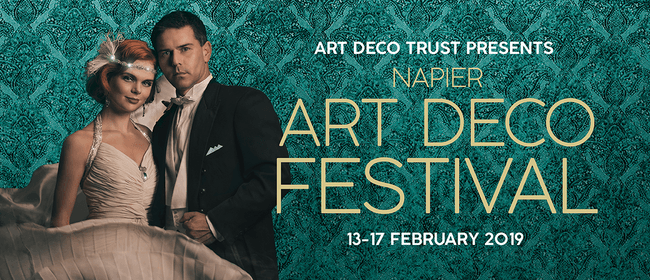 From practical to playful and romantic to racy, this talk covers both staid foundation garments and fanciful boudoir wear. Ever wondered just how you rolled your stockings down or what put the snap in your garters?

Join social historian and vintage clothing collector Inger Sheil as we take a peek behind the dressing screen at frilly French knickers, sensible union suits, teddy "bares," slinky bias-cut nightgowns and robes, the dainty whimsy of stylish déshabillée and the bold, colourful styles of Art Deco lounging pyjamas.

Entry by donation.

Presented by guest speaker Inger Sheil.
When
Friday 15 February, 10:00am to 11:00am
Cost
Restrictions: All Ages
Free
Where
MTG Century Theatre, Napier, Hawke's Bay / Gisborne
9 Herschell Street, Napier, Hawke's Bay / Gisborne