Century Theatre Events
The Century Theatre, built in 1977 as a concert chamber to commemorate Napier's first century as a city, is the setting for the museum's performing arts, film and talks programme. The Theatre bar opens one hour before every show and sells a range of confectionary, alcohol and non-alcohol beverages. Click here for information on how to find us, parking and disability access.
HBAF 2018 - Jane Doe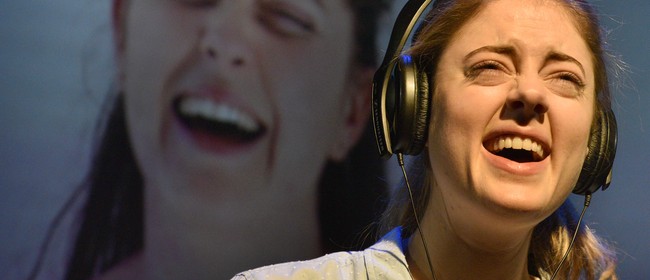 A powerful theatre show reflecting on rape culture in our communities, Jane Doe is an original work created and directed by Eleanor Bishop, drawing on real-life cases and verbatim research.

Actor Karin McCracken leads a public reading of a rape trial transcript, where audience members read as witnesses and lawyers, and feed in live responses via their phones. Interwoven with frank and funny documentary footage with young people from across America and Aotearoa, Jane Doe is a revelatory and carefully crafted discussion on consent, feminism and sexual empowerment.

One of the most important conversations for our time, it's "about me, you, that girl you heard about in high school, or college, or work. It's about your nieces and nephews, sons and daughters who are growing up in a world where 'No' means 'Maybe' and unconscious means 'Yes'" (Theatre Scenes).

Note:
Tickets for all performances at the MTG Century Theatre and Napier Municipal Theatre can also be purchased directly from Ticketek - 0800 842 538, or by visiting the Napier Municipal Theatre box office, 119 Tennyson Street, Napier.

(Additional charges and credit card fees may apply).
Phone: 0800 842 538
When
Thursday 25 October, 7:00pm to 8:00pm
Cost
Where
MTG Century Theatre, Napier, Hawke's Bay / Gisborne
9 Herschell Street, Napier, Hawke's Bay / Gisborne