Century Theatre Events
The Century Theatre, built in 1977 as a concert chamber to commemorate Napier's first century as a city, is the setting for the museum's performing arts, film and talks programme. The Theatre bar opens one hour before every show and sells a range of confectionary, alcohol and non-alcohol beverages. Click here for information on how to find us, parking and disability access.
Mike King – I Am Hope Tour
Free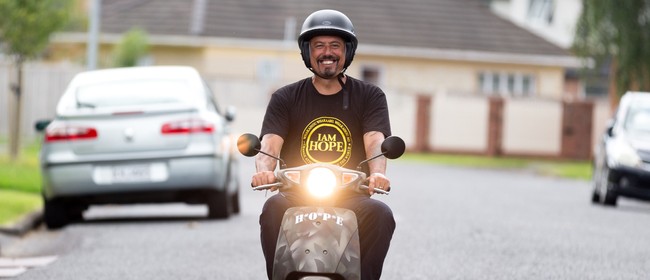 In a significant cross-industry collaboration spear headed by comedian and mental health educator Mike King, is bringing the I Am Hope Tour to Napier to address youth suicide by shedding the stigma associated with it, and empowering communities to connect with their youth who are struggling. As part of the four-week campaign, King and seven others will ride Suzuki 50cc bikes from Cape Reinga to Bluff, to raise awareness, encourage openness and to listen without judgment when others come to them seeking help.

When
Thursday 22 March, 6:00pm to 7:30pm
Cost
Restrictions: All Ages
Free
Where
MTG Century Theatre, Napier, Hawke's Bay / Gisborne
9 Herschell Street, Napier, Hawke's Bay / Gisborne