Century Theatre Events
The Century Theatre, built in 1977 as a concert chamber to commemorate Napier's first century as a city, is the setting for the museum's performing arts, film and talks programme. The Theatre bar opens one hour before every show and sells a range of confectionary, alcohol and non-alcohol beverages. Click here for information on how to find us, parking and disability access.
Summer Cycling Carnival - The Big Bike Film Night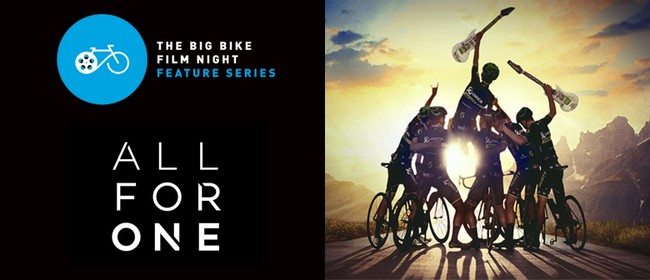 We're thrilled to have The Big Bike Film Night as part of the Hawke's Bay Summer Cycling programme.

Heralded as one of the best sports documentaries of our day!

"Packed with heart, bravery, laughter and tears… much more than a cycling film." - Sam Edmonds, Herald Sun.

In 2011, as world tour cycling was reeling from the Armstrong doping saga, Australia's first professional team emerged. GreenEdge stood out for their culture of integrity, equality and honesty, their renegade spirit and above all their determination.

Working with Dan Jones-the name behind the team's popular Backstage Pass videos-Marcus Cobbledick has forged a classic Aussie underdog story with a solid sense of humour, turning the Tour de France into a sports doco tour de force.

Grab your mates, grab your tickets, go on… grab your best (or worst) AC/DC outfit, ya air guitar, your bike and come along for the ride!
When
Cost
Where
MTG Century Theatre, Napier, Hawke's Bay / Gisborne
9 Herschell Street, Napier, Hawke's Bay / Gisborne