Century Theatre Events
The Century Theatre, built in 1977 as a concert chamber to commemorate Napier's first century as a city, is the setting for the museum's performing arts, film and talks programme. The Theatre bar opens one hour before every show and sells a range of confectionary, alcohol and non-alcohol beverages. Click here for information on how to find us, parking and disability access.
F.A.W.C! Electrolux Masterclass with Ray McVinnie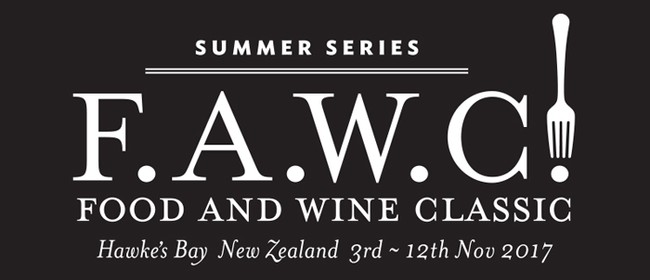 One of New Zealand's favorite food editors, culinary author, lecturer and Masterchef judge, Ray McVinnie brings you this delicious master class focusing on easy living. Be inspired with delicious real food that is perfect for entertaining without fuss or breaking the bank.

F.A.W.C!'s Masterclasses offer an exciting chance to get up and personal some of New Zealand's best cooking talents. Ask them questions, learn their secrets and hear their sneaky tricks of the trade. Each chef will cook something from their repertoire - from scratch right in front of you. They'll talk you through each stage so you can recreate the dishes at home. Chef Nici Wickes will be on the mic as MC.

F.A.W.C! Food and Wine Classic is the hottest festival on New Zealand's culinary calendar. We've turned the idea of traditional food festivals on their head by creating a series of events that are refreshingly different. With more than 75 delectable events over 10 glorious days, F.A.W.C! is a celebration of all things food and wine in Hawke's Bay. Life doesn't get better than this.

When
Saturday 4 November, 12:00pm to 12:45pm
Cost
Where
MTG Century Theatre, Napier, Hawke's Bay / Gisborne
9 Herschell Street, Napier, Hawke's Bay / Gisborne