Century Theatre Events
The Century Theatre, built in 1977 as a concert chamber to commemorate Napier's first century as a city, is the setting for the museum's performing arts, film and talks programme. The Theatre bar opens one hour before every show and sells a range of confectionary, alcohol and non-alcohol beverages. Click here for information on how to find us, parking and disability access.
CMNZ Presents: Imani Winds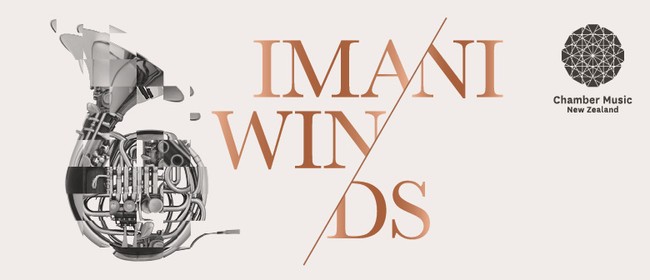 "There's a big, vivacious, steel-belt of a sound Imani gets when playing at the top of its lungs that is most appealing." - Peter Dobrin, The Philadelphia Inquirer

The season concludes with fun, fire and flair. Imani Winds bring together European, American, African, and Latin American musical traditions. Their unique programme reflects their commitment to the traditional and the new: Rimsky-Korsakov and Piazzolla are surrounded by the flamboyant, genre-disrupting and entertaining music by less well-known Latin composers. And they'll be presenting a new work by our very own Natalie Hunt.
Phone: 0800 842 538
When
Thursday 28 September, 7:30pm to 9:05pm
Cost
Where
MTG Century Theatre, Napier, Hawke's Bay / Gisborne
9 Herschell Street, Napier, Hawke's Bay / Gisborne