Upcoming Events
Play It Again, Jan!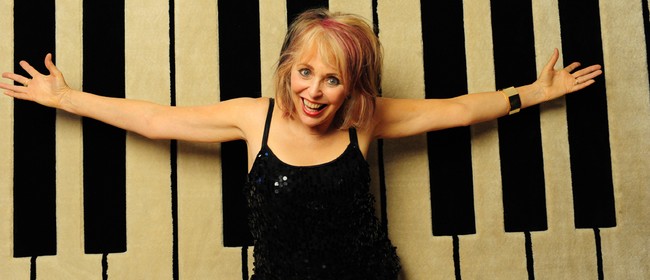 Having broken both her wrists some months ago, the unstoppable Jan Preston is back banging out her trademark boogie-woogie, complete with metal inserts.

In not just one wrist but both. We can hear your gasps!

So is Jan able to be the entertaining, enlivening 'virtuostic' piano player we have come to know and love? Come along and find out!

Jan will be performing with her trio, Mike Pullman on drums and Nigel Masters from iconic Tauranga band Kokomo on bass, ably assisted by the PumpHouse's magnificent Blüthner Grand piano, which Jan can't wait to get her (new) hands on!
Phone: 06 835 7781
When
Saturday 29 April, 7:30pm to 9:30pm
Cost
Where
MTG Century Theatre, Napier, Hawke's Bay / Gisborne
9 Herschell Street, Napier, Hawke's Bay / Gisborne
MTG Hawke's Bay is one of Napier City Council's great facilities/services. There are many more...
Enquiry or Feedback
If you have any questions, problems or feedback for MTG Hawke's Bay please let us know about it.
Follow MTG Hawke's Bay on facebook...