Upcoming Events
CMNZ Presents: Kuijken Quartet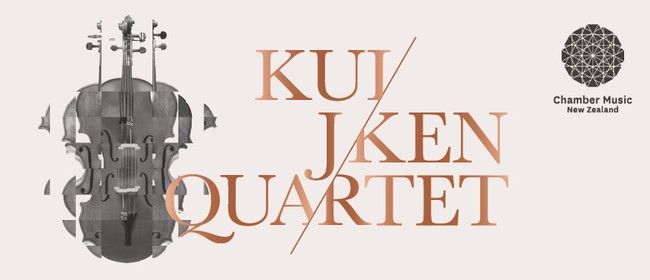 "The name Kuijken represent quality. It has become a brand of excellence." - Nicole Van Opstal, Radio Klara

Chamber Music New Zealand presents:

Sigiswald Kuijken, internationally recognised as a leader in historical performance practice, founded La Petite Bande in 1972 and the Kuijken String Quartet in 1986; his influence on generations of period instrument performers remains vital and unsurpassed.

In Napier they perform string quartets by Haydn and Mozart – including Haydn's mercurial Quartet in E-flat 'The Joke' – Sigiswald and his colleagues will play the repertoire they have lived and breathed for decades.
Phone: 0800 842 538
When
Saturday 8 July, 7:30pm to 9:10pm
Cost
Where
MTG Century Theatre, Napier, Hawke's Bay / Gisborne
9 Herschell Street, Napier, Hawke's Bay / Gisborne

MTG Hawke's Bay is one of Napier City Council's great facilities/services. There are many more...
Enquiry or Feedback
If you have any questions, problems or feedback for MTG Hawke's Bay please let us know about it.
Follow MTG Hawke's Bay on facebook...
Our latest posts...