Century Theatre Events
The Century Theatre, built in 1977 as a concert chamber to commemorate Napier's first century as a city, is the setting for the museum's performing arts, film and talks programme. The Theatre bar opens one hour before every show and sells a range of confectionary, alcohol and non-alcohol beverages. Click here for information on how to find us, parking and disability access.
CMNZ Presents: Kuijken Quartet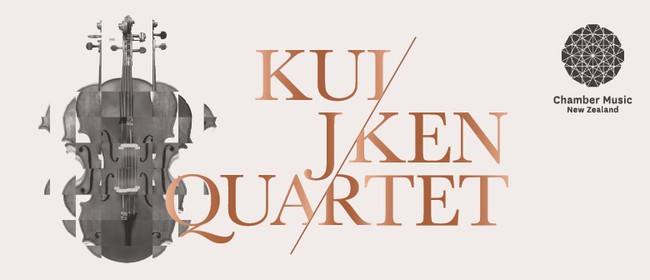 "The name Kuijken represent quality. It has become a brand of excellence." - Nicole Van Opstal, Radio Klara

Chamber Music New Zealand presents:

Sigiswald Kuijken, internationally recognised as a leader in historical performance practice, founded La Petite Bande in 1972 and the Kuijken String Quartet in 1986; his influence on generations of period instrument performers remains vital and unsurpassed.

In Napier they perform string quartets by Haydn and Mozart – including Haydn's mercurial Quartet in E-flat 'The Joke' – Sigiswald and his colleagues will play the repertoire they have lived and breathed for decades.
Phone: 0800 842 538
When
Saturday 8 July, 7:30pm to 9:10pm
Cost
Where
MTG Century Theatre, Napier, Hawke's Bay / Gisborne
9 Herschell Street, Napier, Hawke's Bay / Gisborne