Exhibitions
Our exhibitions are drawn primarily from the Hawke's Bay Museum's Trust collection. Permanent exhibits on the 1931 earthquake and the region's stunning Taonga Māori are supported by changing exhibitions in seven additional gallery spaces.
CMNZ Presents: Masaaki Suzuki & Juilliard415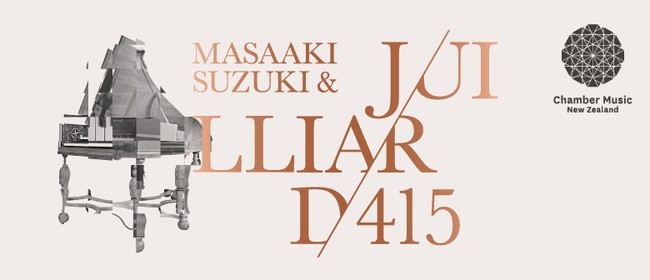 "You could see the joy in the performers' faces and movements as much as you could hear it in the playing." - The New York Times

Juilliard415 have established a reputation for combining youthful energy with poise, precision, and a luminous sound. Since The Juilliard School established its historical performance programme in 2009, it has demanded of its graduate students technical excellence and musical integrity, while giving them the chance to work with the most eminent musicians of the early music world. Masaaki Suzuki is undoubtedly one of these, hugely esteemed for his performances and recordings of Bach.

Bach's instrumental music – including two magnificent Orchestral Suites, and the Concerto for Two Violins in D minor – is the focus of this tour: these performances will be vibrant and profound.
Phone: 0800 842 538
When
Thursday 1 June, 7:30pm to 9:10pm
Cost
Where
MTG Century Theatre, Napier, Hawke's Bay / Gisborne
9 Herschell Street, Napier, Hawke's Bay / Gisborne